Local Delivery, service and installation
About My Dental Tek
Proudly Serving the SWFL Dental Community
professional & Expreinced
A Community Focused Dental Equipment Repair & Sales Hub 
Ken Pike started My Dental Tek with the goal of providing the Southwest Florida region with a cost-effective service, care, and sales resource. His desire to meet the needs of the community stemmed from his years of part-time work experience in the dental equipment repair industry.
Ken observed that large regional and national equipment providers are often unable to respond quickly to repair requests. He also noticed that when they do visit, there is a significant charge for the service call.
What we Do
Committed to Providing
Trustworthy Service
My Dental Tek is independently and locally owned. As the managing partner, Ken chose not to join a franchise because he wants to offer affordable, flexible, timely, reliable, and personalized service. With Ken's decades of experience in delivering equipment-dependent services, you can be sure that he empathizes with your need for timely repair service.
He understands that if your equipment is not working, your team's productivity is impacted. With My Dental Tek, he wants you to feel like you have your own dedicated tech team readily available.
Who We Are
Learn More About Ken Pike
Ken is a military veteran and a former police officer. Following years of serving the public, he shifted into the private sector. He held fleet logistics and maintenance positions at FedEx for 30 years.
Outside work, Ken is an extremely proud father to two grown sons. As a longtime Southwest Florida resident, he chose to reside in Cape Coral with his loving wife, Evelyn.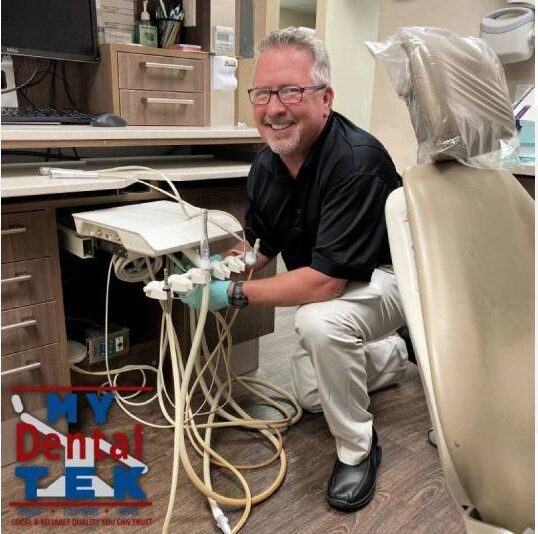 Store Ours
Mon – Fri: 8:00 AM – 5:00 PM
Sat & Sun: Closed